What is a Class C fire?
Fire class is a term used to denote the type of fire in relation to the combustion material which has ignited. A Class C fire is described as a fire involving electrical equipment, machinery, electrical cables, appliances etc.
All Firexo Fire Class ratings have been achieved through the EN fire tests.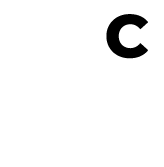 Class C fire rating explained.
Using the Australia & New Zealand guidelines for the test, the test apparatus consists of using a minimum 33kg propane tank, shut-off valve, 7mm orifice plate, and 2m straight tube with a pressure of no less than 5 bar. The apparatus is connected via a hose and setup on a stand or table in a horizontal position.  Once the shut-off valve is open, the pipe-end can be ignited.
The fire fighter is then sent in with a single extinguisher and allowed to extinguish the fire at their discretion. In order to pass the test, there must be no flames left and the gas completely extinguished.
For extinguishers of more than 6KG, the extinguisher must extinguish 2 tests with a single extinguisher. For extinguishers of less that 6KG then a single extinguisher is allowed for each test.
You are allowed 3 tests and the extinguisher must pass two of the three to be deemed successful for Class C rating.
FIREXO
CLASS C RATINGS
Available sizes:
Gas Test PassedLiquid Gas Test Passed
Fire test guidelines are designed to be several times the magnitude of anything the extinguisher would be expected to tackle in the real world.