FIREXO
SACHET
BEST FOR
FAMILIES
KITCHEN PAN FIRES
COOKING
The Firexo sachet is perfect for pan fires up to 0.8 gallons and safe and easy to use for both household and business settings.
FIREXO
SMALL EXTINGUISHER

BEST FOR
VEHICLES
CAMPING EQUIPMENT
SMALL HOMES
The Firexo Small Extinguisher is great to mount in a vehicle or carry while camping. It provides protection against all fire classes while being small and compact for convenience. A high-quality, durable bracket is included in the purchase.
FIREXO
0.5g EXTINGUISHER

BEST FOR
LARGE HOMES


BUSINESSES
FARMS
The Firexo 0.5g Extinguisher is the perfect mid-sized unit to provide mobility and a larger dose of Firexo fluid than the Firexo Small Extinguisher.
FIREXO
1.5g EXTINGUISHER

BEST FOR
OFFICES
BUSINESSES
PROF. FIRE PROGRAMS
The Firexo 1.5g is a light-commercial option built for large fires and provides easier movement by being only 25 lbs.
FIREXO
2.5g EXTINGUISHER

BEST FOR
FACTORIES
BUSINESSES
PROF. FIRE PROGRAMS
The Firexo 2.5g is our commercial-sized option built to extinguish large fires. It provides up to 55 seconds of uninterrupted spraying to effectively put out fires before they are too large to extinguish with any portable unit.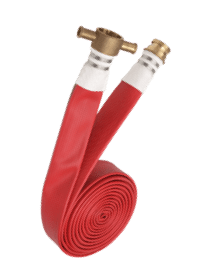 FIREXO
MASS

BEST FOR
FIRE OFFICIALS
LARGE ORGANIZATIONS
RESCUE SERVICES
Firexo can be supplied on mass to fire and rescue services or equivalent starting at 220 gal to 6600 gal tankers.
FIREXO
HOME PACK

BEST FOR
SMALL to MID-SIZED HOMES
KITCHENS
BED'n'BREAKFASTS
The Firexo Home Pack provides adequate protection throughout the entire house from the kitchen stove, to each floor of the house, to the garage and vehicles.
FIREXO
SAMPLER PACK

BEST FOR
ALL-PURPOSE
RESIDENTIAL
FARMS
The Firexo Sampler Pack is perfect for use in any residential setting. It provides protection against a variety of different sized fires.
FIREXO
RESTAURANT PACK

BEST FOR
RESTAURANTS
BARS
HOTELS
The Firexo Restaurant Pack is perfect to provide the necessary protection against commercial kitchen fires where higher heat and larger amounts of oil are used.
FIREXO
OFFICE PACK

BEST FOR
OFFICES
INSTITUTIONS
The Firexo Office Pack is ideal for an business-setting by providing a larger extinguisher to combat more heavy fires. The Small Extinguishers are nice to store in the office break room or cafeteria.
FIREXO
RV PACK

BEST FOR
RV's
MOTOR HOMES
CAMPING VEHICLES
The Firexo RV Pack provides peace of mind on any adventure. Camping and road trips always have surprises, don't let a small fire get in the way.